Approved Bio
Jay Bishoff is a highly-engaging, riveting performer who impacts. Raised in California, Jay's international experience –
and incredibly diverse set list of over 500 songs – put him in a category all his own. He confidently, energetically covers
popular songs, from the 1950s-to the present day. Whether in solo, duo or band format, Jay creates a party wherever he
plays, and always seems to know the right song to play at the time, at any event. He also has a backlog of several albums of excellent original music.
Thriving on establishing a living connection with the audience, Jay's powerful lead vocals are the perfect match
for his rhythm and lead guitar skills. Tasteful harmonica and hand percussion make this a performer not to miss, and to
book now.
Approved Images: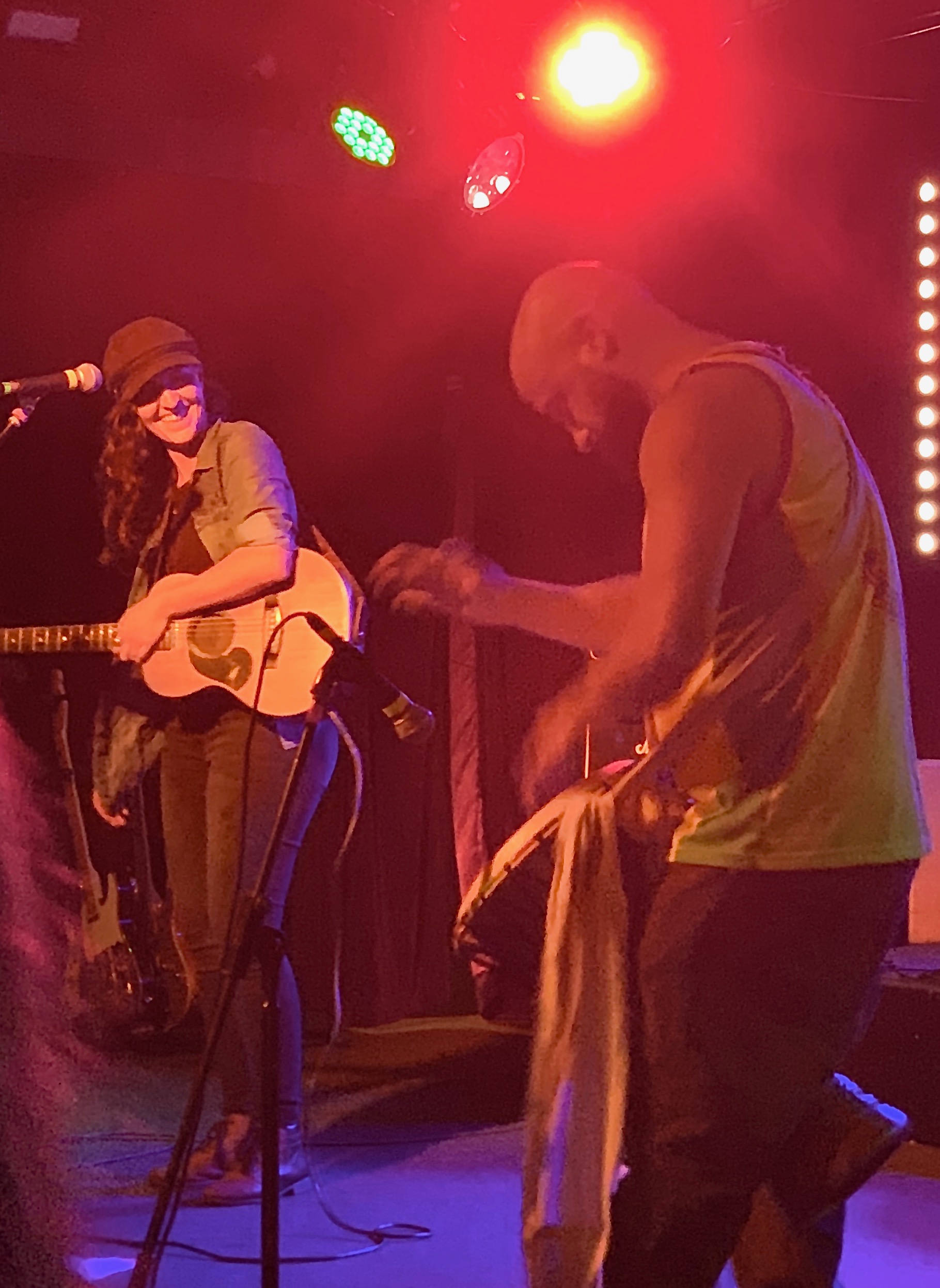 Videos:


Social Links:
Regular Appearances:
Rococo, Noosa Heads (weekend residency/special events)
Mr Drifter – Host of 'Open Performance Night'
Imperial Hotel, Eumundi – Sunday afternoons (monthly rotation)
Major Appearances:
Sound Feast (Event creator and MC) (Free, monthly Community Concerts
at www.thej.com.au )
Woodford Folk Festival
The Zoo, Brisbane
Bali Spirit Festival, Bali, Indonesia (performer and stage host)
Wintermoon Festival, Mackay
Port Fairy Folk Festival, VIC
National Folk Festival, Canberra
Palm Creek Festival
European Tour 2015 (Germany, Switzerland, Scotland, Norway)
CONTACT INFORMATION
Jay Bishoff – 0456 401 462
Email: jaybishoff@gmail.com
Messenger: Click here